Psychiatric Mental Health Nurse Practitioner (PMHNP Certified)
Description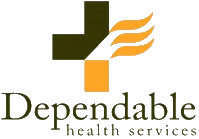 Full-Time Psychiatric Nurse Practitioner- (APMHP OR PMHNP Certified) in our Oceana Branch Health Clinic in Virginia Beach, Virginia area, Serving Military AND Government populations. 40 /hrs work week M-F between hours of 7:30 am-4:00 pm.
Obtain and accurately documents a relevant health history, with an emphasis on mental history.

Perform comprehensive mental health assessments and psychiatric evaluations.

Analyze the relationship between normal physiology and specific system alterations associated with mental health problems, psychiatric disorders, and treatment.

Identify and analyzes factors that affect mental health such as genetics, family environment trauma, psychodynamics, culture & ethnicity, etc.

Collect data from multiple sources using assessment techniques that are appropriate to the patient's language, culture and developmental stage.

Conduct a comprehensive multigenerational family assessment.

Assess the impact of acute and/or chronic physical illness, psychiatric disorders, and stressors on the family system.

Performs and accurately documents appropriate systems and symptom-focused physical examinations, with emphasis on the mental status exam and neurological exam.

Develop a treatment plan for mental health problems and psychiatric disorders based on bio-psychosocial theories, evidence-based standards of care, and practice guidelines.

Conduct individual, group, and/or family psychotherapy.

Treat acute psychiatric disorders and mental health problems.

Diagnose and treat patients with common acute conditions, illnesses or minor trauma within legally accepted protocols, Nurse Practice Acts, in collaboration with a physician
Possess a Master's, Post-Master's or Doctorate degree from an advanced practice nursing program accredited by the Accreditation Commission for Education in Nursing (ACEN) or the Commission on Collegiate Nursing Education (CCNE).

Possess a current unrestricted license to practice as a registered nurse in one (1) of the fifty (50) states, the District of Columbia, the Commonwealth of Puerto Rico, Guam, or the U.S. Virgin Islands.

Possess and maintain current certification as an Adult or Family Psychiatric-Mental Health Practitioner by the American Nurses Credentialing Center (ANCC).

A minimum of one (1) year of Post Certification full-time working experience as a Adult or Psychiatric Nurse Practitioner Nurse Practitioner (FPMHP)

Have successfully completed thirty (30) hours of education in pharmacology for advance nursing practice.

Have the ability and training to prescribe to and manage patients on psychiatric medications.
SCHEDULE: 40 Work week M-F between hours of 7:30 am-4:00 pm